Description

SEMI-
PERMANENT
BUILT-IN IONIZER


PREFERRED HUMIDITY
SETTINGS



AUTO-SHUT OFF WITH
FULL TANK INDICATOR

CONTINUOUS DRAINAGE
OPTION

The most energy-efficient and compact unit for all-day moisture control. Perfect for apartment dwellers who dry their laundry indoors, ND12.8 is an all-rounder that not only keep humidity in check, but also speed up laundry drying and prevent unpleasant musty odour. Featuring 13 litres/day extraction capacity, 2.3 litres water tank, up to 350 ft2 coverage area and emitting up to 20 million/cm3 of negative ions to freshen up the indoor air. Packed with thoughtful features like precise humidity setting, sleep mode and timer functions, this unit is also designed to be energy-efficient without compromising on its efficiency. Housed in a sleek and contemporary body that adds a touch of modern chic and aesthetic flair, ND12.8 stands out visually for the minimalist to tackle the unpredictable weather, today, everyday!

COMBAT EXCESS MOISTURE
Keeping Humidity In Check
Excessive moisture in the air, especially at a relative humidity of 50% or higher, speeds up mold and mildew growth. Bacteria also thrives under these conditions, producing musty smells and unpleasant odours. Besides making it uncomfortable to breathe, high humidity can also cause unexpected damages to your indoor environment. ND12.8, the most energy-efficient, compact and reliable moisture control unit to safeguard your valuables from humidity damage.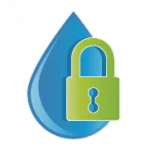 UP TO 350 FT2 DEHUMIDIFY COVERAGE
UP TO 280 FT2 LAUNDRY DRYING COVERAGE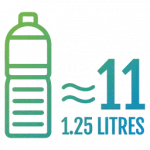 13 LITRES/DAY EXTRACTION CAPACITY
(Based on 30°C/80% RH)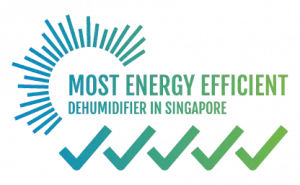 UP TO 350 FT2 DEHUMIDIFY COVERAGE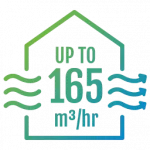 UP TO 280 FT2 LAUNDRY DRYING COVERAGE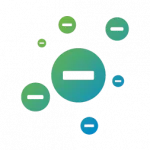 13 LITRES/DAY EXTRACTION CAPACITY
(Based on 30°C/80% RH)
HOW DO YOU NORMALLY DRY YOUR LAUNDRY?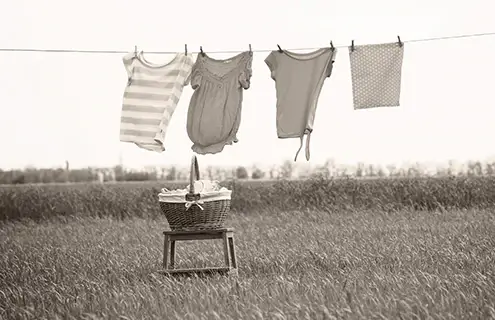 HANG DRY NATURALLY
Traditionally, people prefer leave their laundry to dry with natural sunlight and wind. With Singapore's unpredictable weather conditions, the drying duration can stretch to be much longer.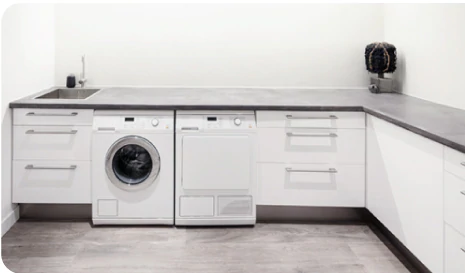 USE A LAUNDRY DRYER
Others may prefer laundry dryers that is also a quicker option. However, its high power consumption and big price tag that might deter some. The machine may also shrink the clothes and cause it to fray.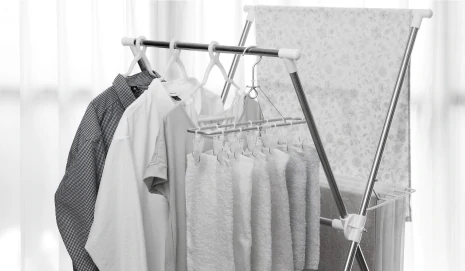 AIR DRY INDOORS
Leading a busy lifestyle, some may air dry their laundry indoors. Moisture from the damp garments increase the surrounding RH and create ideal breeding conditions for mould spores and dust mites.
POSSIBLE MOISTURE PROBLEMS FROM INDOOR LAUNDRY DRYING
ESTIMATED HUMIDITY LEVELS



Walk-in Wardrobe &
Bathroom
Basement / Collectibles
Storage Area
* Relative humidity is subjected to change based on Singapore weather conditions

Make the best out of your dehumidifier ND12.8! Besides functioning as a portable dehumidifier, it also doubles up as an effective and convenient drying device to speed up your indoor laundry drying. Complete your LaundryFresh Experience with 4 accompany features – dehumidifying to remove excess moisture, deodorize with enhanced dual mesh activated carbon filter to rid unpleasant musty odour, ionize with millions of negative ions to freshen up the air quality and sterilize with AirCare™ Air Sterilizer NAS03 which produced controlled ozone concentration to eliminate airborne germs.

DRYING
REMOVING EXCESS MOISTURE
Remove excess moisture and maintain ideal humidity conditions to prevent mold and mildew growth. It also helps to dry laundry by drawing in moisture from the garment and condenses it. The warm air produced from the air outlet further speed up the drying duration.

DEODORIZE
ELIMINATE UNPLEASANT ODOURS
As an effective odour control, the fitted Enhanced Dual Mesh Activated Carbon Filter◊ eliminates musty smell lingering in the air and from the damp garments. *Recommended to replace the filter once every 6 months for optimum performance.

IONIZE
REFRESHING INDOOR AIR
The built-in semi-permanent ionizer produces millions of negative ions to eliminate airborne allergens and breakdown airborne germs, cleaning and freshening your indoor air quality.

STERILIZE
AGAINST AIRBORNE GERMS
Complete the LaundryFresh™ experience by pairing the dehumidifier with an AirCare™ Air Sterilizer NAS03◊. Producing controlled ozone concentration, it sterilizes the air thoroughly by oxidizing airborne germs and unpleasant odours promptly.
LAUNDRY DRYING MADE EFFORTLESS
with LaundryFresh™ Dehumidifier ND12.8
STEP 1
Draws in excess moisture from the air and garments. Warm air is concurrently produced from the air outlet to speed up the drying process.
STEP 2
The fitted enhanced dual mesh activated carbon filter effectively absorbs musty odour from damp garments or any lingering unpleasant odours.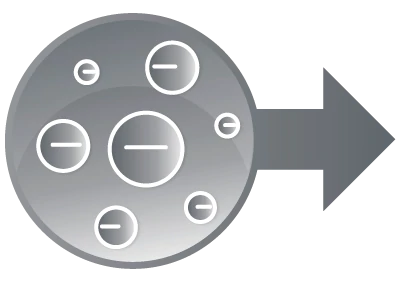 STEP 3
Producing millions of negative ions, the semi-permanent built-in ionizer eliminates airborne allergens and germs while also refreshing your indoor air.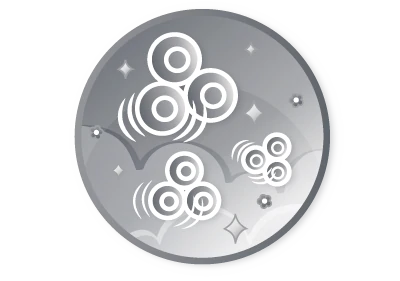 STEP 4
Pair the unit with novita AirCare™ Air Sterilizer NAS03 that produces controlled ozone concentration level to sterilize the air and eliminate airborne germs promptly!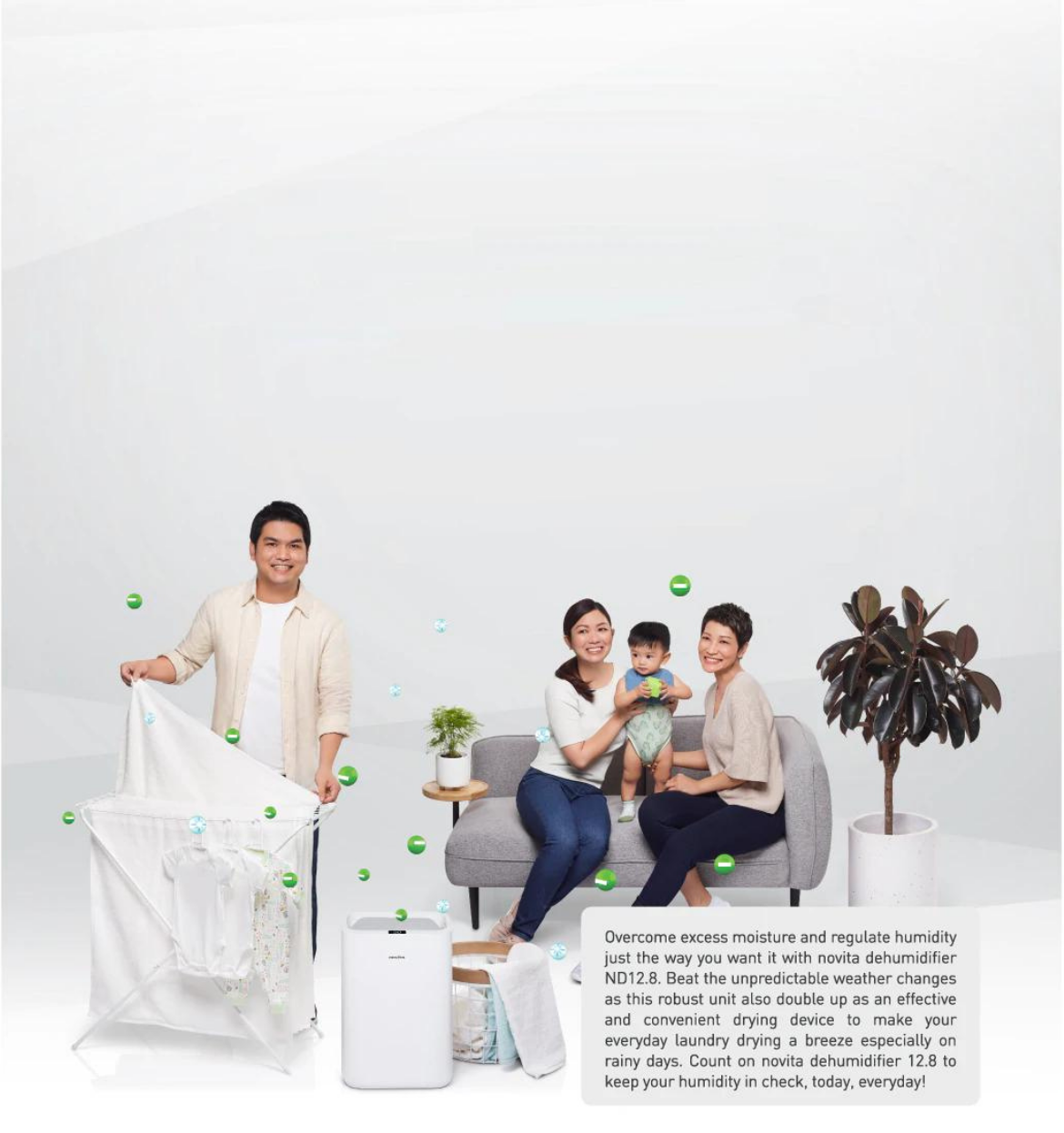 Powered By High Efficiency Compressor
Designed for Maximum Effeciency & Durability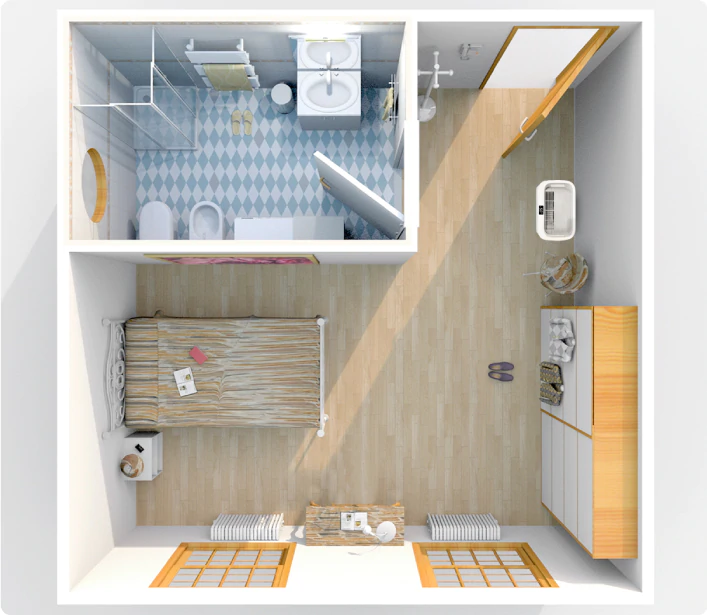 HIGH PRECISION AUTO HUMIDITY SENSOR
Automated Features for Utmost Convenience
The in-built hygrostat detects the humidity level of the surrounding and compares it to the humidity level set ranges between 30% to 80%RH. When the desired humidity level is achieved, the compressor stops operation and fan speed auto adjust to low speed for a minute before coming to a stop for energy conservation. When the surrounding humidity surpasses the desired humidity level, ND12.8 intelligently resume its dehumidification function automatically.
…
DO YOU KNOW?
ND12.8 comes with a useful memory function whereby it automatically saved the selected operating settings. This translates to great convenience as user do not need to reset the setting when the unit isturned on again!
SLEEP MODE
Quiet + Undisturbed Operation
Upon activating the sleep mode function, unit is programmed to operate in low fan speed setting at only 35dB(A) and with all light indicators turned off for an undisturbed operation.
CONTINUOUS DRAINAION
Constructed With Your Convenience In Mind
Instead of manually emptying the 2.3 Litres water tank when it is full, simply attach the accompanied PE hose (14 mm inner diameter) to the
continuous drainage outlet port to drain out the collected water with greater ease and convenience.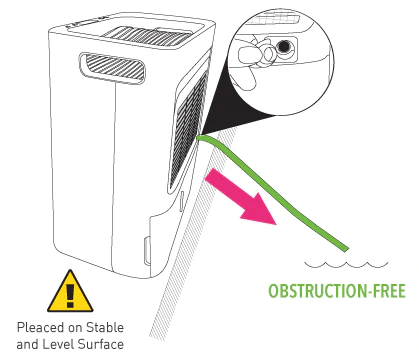 BUILT FOR QUALITY & DESIGNED FOR AESTHETICS
ND12.8 exhibits a touch of modern chic and aesthetic flair in this refined matt white finish. Certainly, a perfect addition to fit all interiors.
USER-FRIENDLY TOUCH PANEL
Simple Navigation • Intuitive Interface

1. Sleep Mode Button

2. Timer Button

3. Humidity Setting Button
4. Power Control Button

5. Sleep Mode Indicator

6. Timer Setting Indicator
7. Humidity % Indicator

8. Full Tank Indicator

9. Anion Mode Indicator
DO YOU KNOW?
If you are planning to leave the unit running while you are out, you will be happy to know that
ND12.8 comes with a Auto Shut Off Function with notification when the water tank is full, to
give you a peace of mind. Operation will auto resume after the water tank is emptied.

COMPACT + PORTABLE + HANDY
Housed in a sleek and contemporary body, ND12.8's base area is as small and compact as the A4-sized paper. The small footprint makes it incredibly useful to dehumidify every corner of your living space conveniently. Move it around the house with its practical carry handle and place it in your bathroom, bedroom or walk-in wardrobe, wherever you have excessive moisture to be removed.
CRAFTED WITH METICULOUS
ATTENTION TO DETAILS
1.  User-Friendly Touch Panel
2. Practical Carry Handle
3. Washable Pre-Filter Screen
4. Enhanced Dual Mesh Activated Carbon 
Filter For Deodorization
5. Easy Emptying of Water Tank
6. Visible Water Level Window
Combat The Uncomfortable & Persistently Humid Conditions 
with LaundryFresh™ Dehumidifier ND12.8, Anytime, anywhere!





• Enhanced Dual Mesh Activated Carbon Filter
• 1 x Aircare™ Air Sterilizer NAS03 (Onyx Black)