Description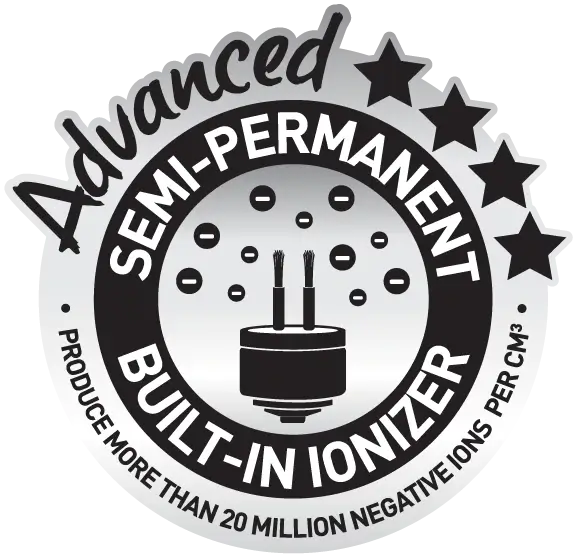 Beyond a dehumidifier, ND25 also doubles up as an effective and convenient laundry drying device to provide superior control against
excess moisture from the damp laundry and in the air to prevent mold and mildew growth. Featuring 25 litres/day extraction capacity, 5
litres water tank, coverage area of up to 450 ft² and emitting up to 20 million/cm³ of negative ions to freshen up your indoor air, ND25 is
certainly a solid performer to keep your humidity level in check and more!
HOW DO YOU NORMALLY DRY YOUR LAUNDRY?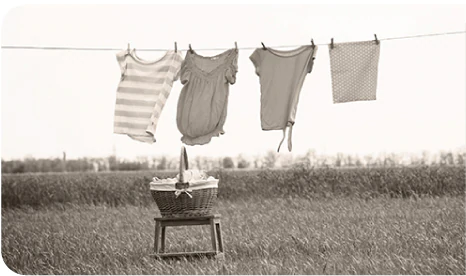 HANG DRY NATURALLY
Traditionally, people prefer leave their laundry to dry with natural sunlight and wind. With Singapore's unpredictable weather conditions, the drying duration can stretch to be much longer.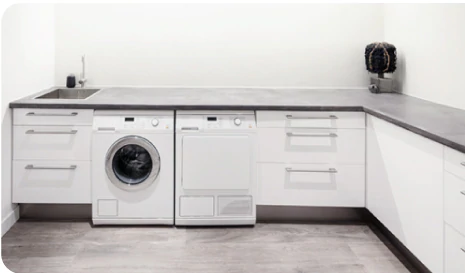 USE A LAUNDRY DRYER
Others may prefer laundry dryers that is also a quicker option. However, its high power consumption and big price tag that might deter some. The machine may also shrink the clothes and cause it to fray.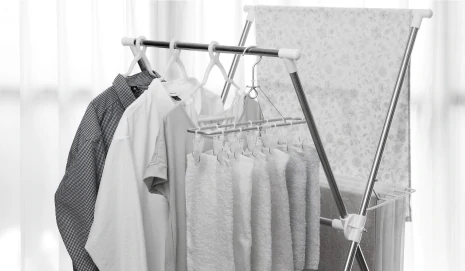 AIR DRY INDOORS
Leading a busy lifestyle, some may air dry their laundry indoors. Moisture from the damp garments increase the surrounding RH and create ideal breeding conditions for mould spores and dust mites.
POSSIBLE MOISTURE PROBLEMS FROM INDOOR LAUNDRY DRYING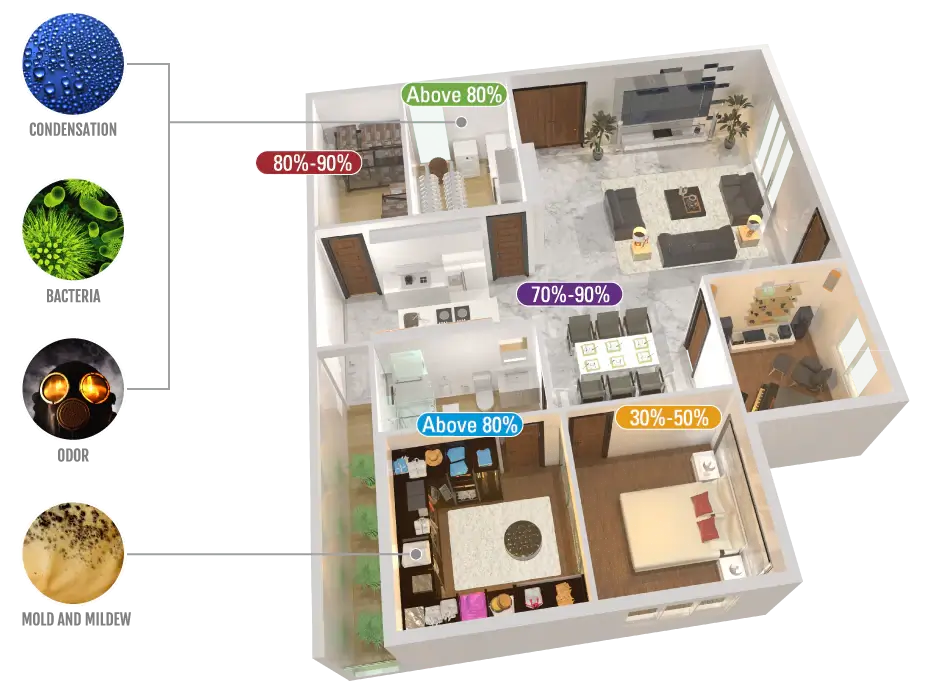 ESTIMATED HUMIDITY LEVELS AT DIFFERENT AREAS OF A HOUSE
Air-conditioned Bedroom
Living Room
Walk-in Wardrobe & Bathroom
Laundry Area
Basement/ Collectibles Storage Area
* Relative humidity is subjected to change based on Singapore weather conditions.
HOW DOES NOVITA LAUNDRYFRESH™
DEHUMIDIFIERS WORK?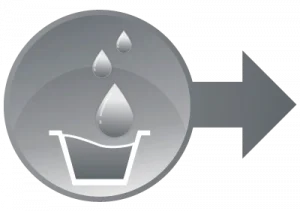 STEP 1
Draws in excess moisture from the air and garments. Warm air is concurrently produced from the air outlet to speed up the drying process.
STEP 2
The fitted enhanced dual mesh activated carbon filter effectively absorbs musty odour from damp garments or any lingering unpleasant odours.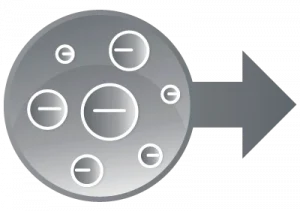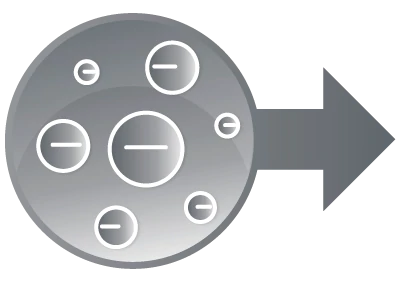 STEP 3
Producing millions of negative ions, the semi-permanent built-in ionizer eliminates airborne allergens and germs while also refreshing your indoor air.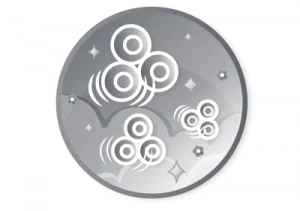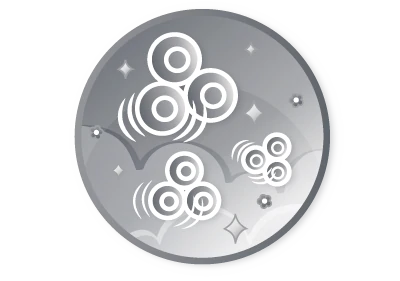 STEP 4
Pair the unit with novita AirCare™ Air Sterilizer NAS03 that produces controlled ozone concentration level to sterilize the air and eliminate airborne germs promptly!
KEEP HUMIDITY IN CHECK
WITH LAUNDRYFRESH™ DEHUMIDIFIER ND25
Excessive moisture in the air, especially at a relative humidity of 50% or higher, speeds up mold and mildew growth. Bacteria also thrives under these conditions, producing musty smells and unpleasant odours. Besides making it uncomfortable to breathe, high humidity can also cause unexpected damages to your indoor environment. With ND25, entrust it to safeguard your valuables from humidity damage and make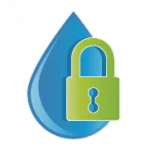 UP TO 450 FT²
DEHUMIDIFY COVERAGE
UP TO 280 FT2 LAUNDRY DRYING COVERAGE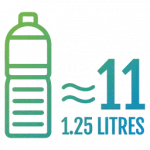 25 LITRES/DAY
EXTRACTION CAPACITY
(Based on 30°C/80% RH)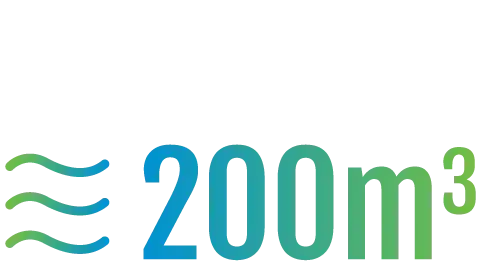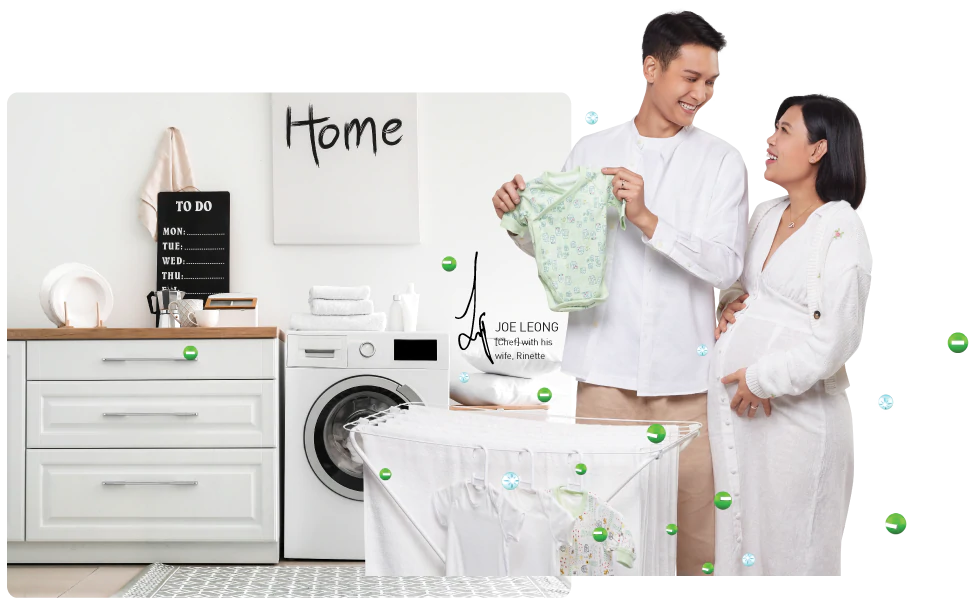 6 BENEFITS OF NEGATIVE IONS
1
Keep Airborne Allergens And Germs At Bay
2
Revel In An Overall Calming Effect
3
Clean And Fresh Indoor Air Quality All Year Round
4
Relieve Stress And Drowsiness
5
Neutralises Positive Ions Generated By Electronic Appliances
6
Boost Energy And Improve Alertness
Programmed with 4 programmable modes to satisfy your delicate needs and requirements. Choose between Dehumidification Mode, Anion Mode, Laundry Drying or Dehumidification + Anion Mode, to eliminate excess humidity, dry your laundries and freshen up for better air quality!
Dehumidification + Anion Mode

TOWARDS A GREENER TOMORROW!
ND25 is equipped with a built-in with a hygrostat sensor that detects and displays the ambient humidity level on the display screen for quick reference. Driven by environmentally conscious technology, at dehumidification mode, when the desired humidity is achieved, the compressor stops operation for energy conservation. Compressor smartly resumes its operation automatically when the surrounding humidity level surpasses the desired humidity level.

ND25 IS EQUIPPED WITH
A ROTARY COMPRESSOR
Generates Lower Operating Noise
Levels And Improved Energy
Efficiency To Enhance The
Overall User Experience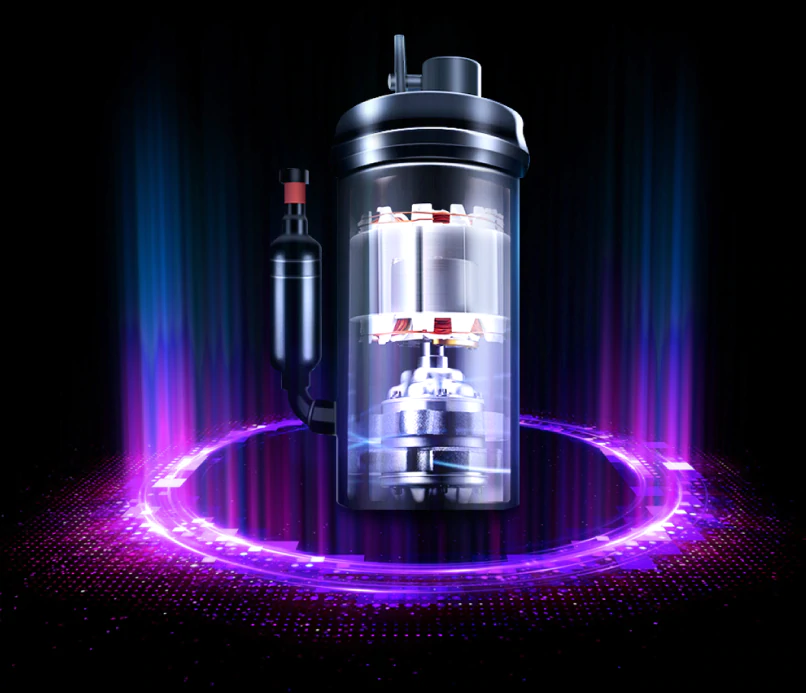 300 WATTS
POWER EFFICIENT
HIGH EFFICIENCY
ECO-FRIENDLY COOLANT
• • •
40 DB(A)
LOW OPERATING NOISE
DURABLE + STABLE + POWERFUL
Featuring the programmable timer function, at either ON or OFF Mode, ND25 can be programmed for an automatic shut off
or start up to customize to every individual needs.

Featuring the programmable timer function, at either ON or OFF Mode, ND25 can be programmed for an automatic shut off or start up to
customize to every individual needs.
If you are planning to leave the unit running while you are out, you will be glad to know that ND25 comes with an Auto Shut-off function once the water tank is full.
CONTINUOUS DRAINAGE OPTIONS
Designed with your convenience in mind, besides manually emptying the water tank, user may also attach a PVC to the
continuous drainage outlet port to drain out the collected water with greater ease!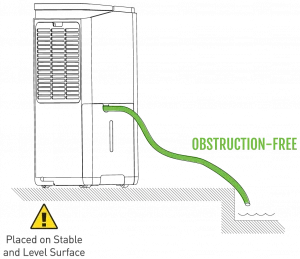 NAVIGATION IS A BREEZE
Designed with User-Friendly & Intuitive Interface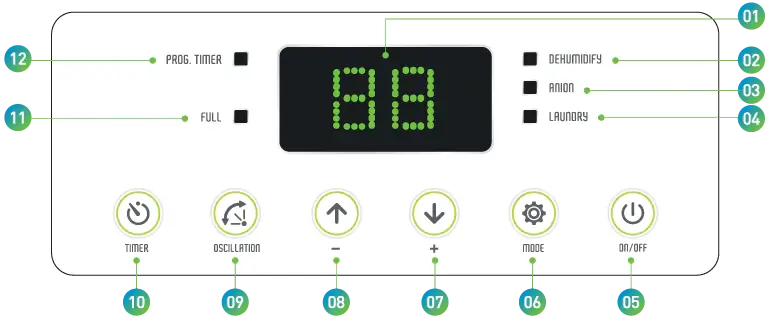 1. Display Screen
2. Dehumidify Mode Indicator  
3. Anion Mode Indicator
4. Laundry Mode Indicator
5. Power Control
6. Prog. Mode Button
7. Decrease Button
8. Increase Button
9. Oscillation Button
10. Prog. Timer Button
11. Full Tank Indicator
12. Prog. Timer Indicator
Combat The Uncomfortable &
Persistently Humid Conditions 
with LaundryFresh™ Dehumidifier ND25, Anytime, Anywhere!





PURPOSEFUL DESIGN
When Form Meets function
1
CLEAN-CUT PRESENCE
An understated gloss white finish with clean-lined, ND25 exudes timeless modern vibes and is practical for easy maintenance.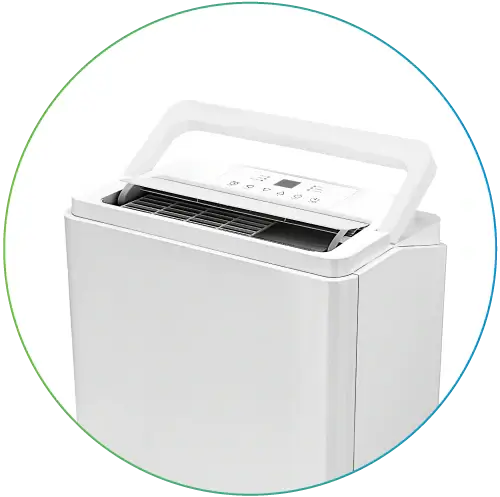 3
OSCILLATING FLAP
Activate the swing function of the oscillating flap to promote good air circulation of up to 200 m3/hr throughout your living space.
ERGONOMIC CARRY HANDLE
Designed with an ergonomic lay-flat carry handle to facilitate effortless placement as well as easy storage.
2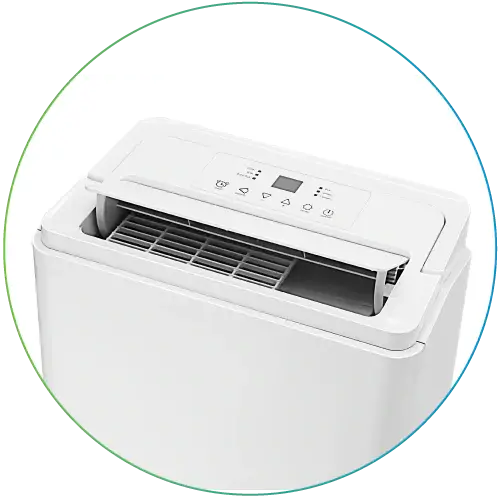 EASY ROLL CASTORS
The easy roll casters on the bottom of the dehumidifier provides flexibility to manoeuvre effortlessly.
4