Description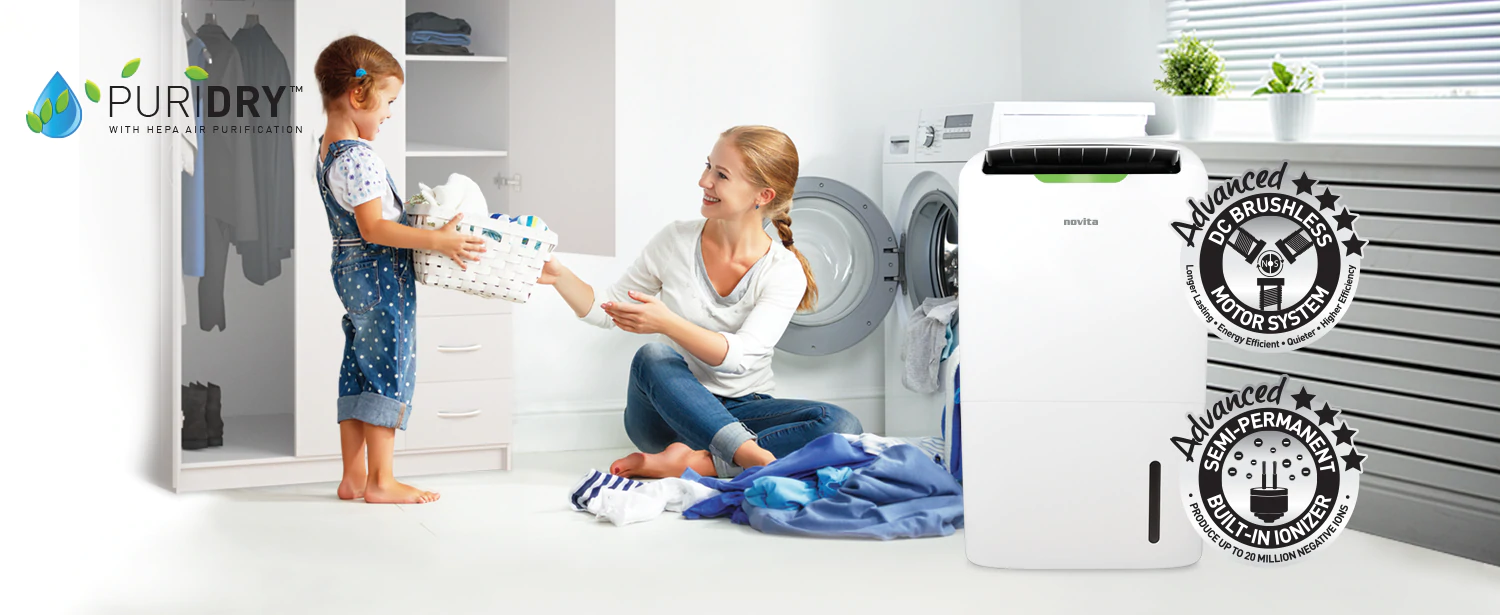 DUAL FUNCTIONS, DOUBLING THE PROTECTION
Equipped with HEPA Air Purification, ND2000 can dehumidify and purify the air at the same time. Powered by a DC brushless motor system and a rotary compressor,  it extracts up to 20 litres of excess moisture per day. And, the PuriPRO™ filtration system helps keep airborne contaminants at bay. Keep your surrounding humidity in check and breathe comfortably in an allergen & germs-free living environment all year around with novita PuriDry™ 2-In-1 dehumidifier ND2000 today!
COMMON INDOOR AIR QUALITY WOES
01 MOLD GROWTH AT HIGH HUMIDITY
Singapore being a tropical country experiences warm temperature and high humidity conditions all year round. The average Relative Humidity (RH) level is approximately 80%, almost double the ideal RH level of 40% to 50%. When there is abundant rainfall, RH can peak at 100%. Under highly humid and wet conditions, destructive organisms such as mould, fungus and mildew thrive and may damage your interior finishing and valuables such as leather goods, camera equipment and musical instruments.
02 POOR INDOOR AIR QUALITY
On average, we spend approximately 90% of our time indoors, and around 65% of it at home. This, however, does not shield us from indoor air pollutants, which maybe 2 to 5 times more or even up to 100 times worse than outdoor air! We should be more aware of our surrounding air quality since we take in approximately 26,000 breaths, the equivalent of about 800 oxygen tanks Every Day!
UNDERSTANDING HUMIDITY IN YOUR HOME
Excessive moisture in the air, especially at a relative humidity of 50% or higher, speeds up mould & mildew growth. Besides making it uncomfortable to
breathe, high humidity can cause unexpected damages to your indoor environment.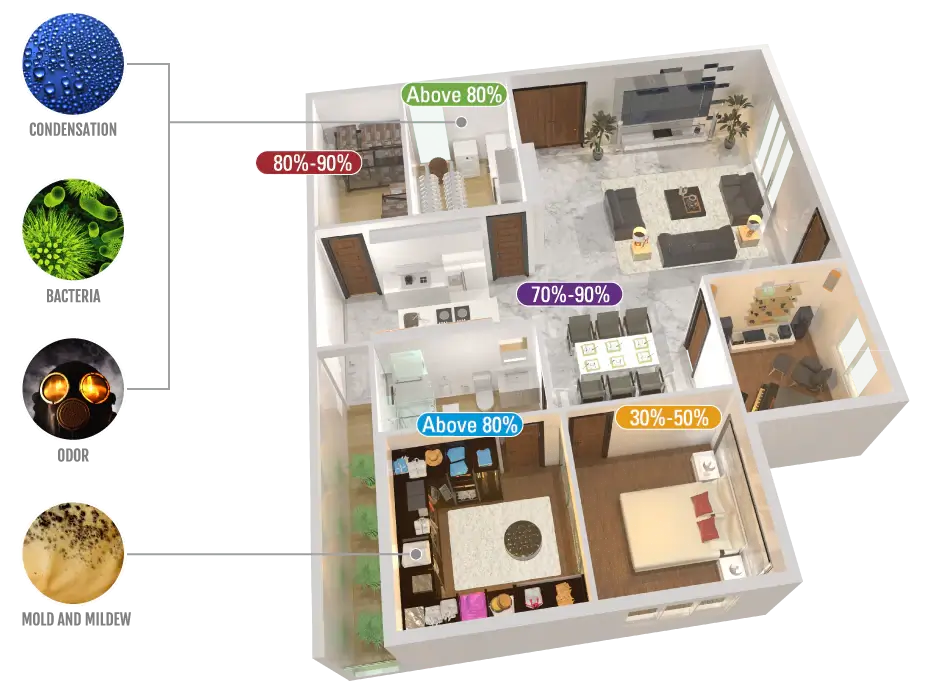 ESTIMATED HUMIDITY LEVELS AT DIFFERENT AREAS OF A HOUSE
Air-conditioned Bedroom
Living Room
Walk-in Wardrobe & Bathroom
Laundry Area
Basement/ Collectibles Storage Area
* Relative humidity is subjected to change based on Singapore weather conditions.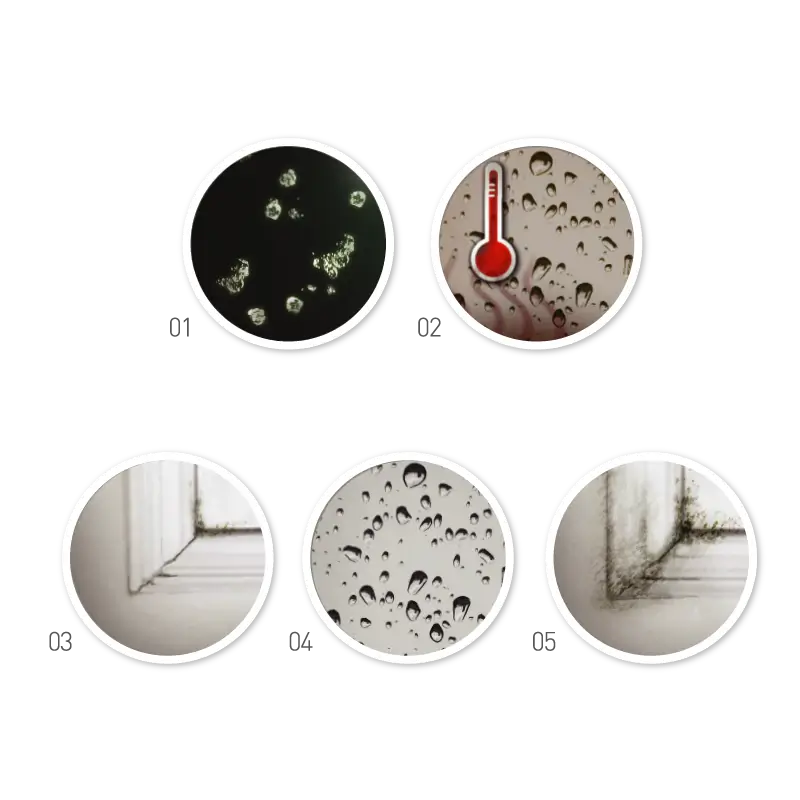 DO YOU KNOW
HOW ARE MOLDS FORMED?
01
Tiny mold particles are always present in the air in the form of tiny microscopic cells known as spores.
02
Warm temperature and high humidity provides as an excellent condition for mold to grow.
03

Spores carried by wind attach themselves onto walls, furniture and surfaces. Under humid conditions, it takes about 24 to 48 hours to grow into mold.
04
Mold grows at an astounding rate, especially on wet surfaces.
05
If left unchecked, mold can destroy the beauty of your home and pose potential health hazards.
UNDERSTANDING AIR QUALITY & YOUR OVERALL WELL-BEING
Closing the door will not help stop tiny pollutants from entering your home. Airborne allergens and germs are often well beyond our visible range and can trigger pre-existing health conditions or affect your overall well-being.
COMMON SYMPTOMS EXPERIENCED DUE TO AIRBORNE ALLERGENS AND GERMS: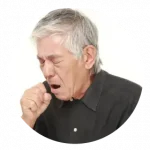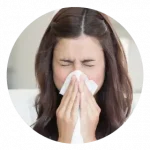 THE COMMON TYPES OF INDOOR
AIRBORNE CONTAMINANTS
Animal Dander
Size: Approx. 2.5 μm
• From pets
• Sticky and light, it easily attaches itself to clothes, shoes, and hair
Textile fibres
Size: 10 to 1000 μm
• Natural sources (animal fur, plant based and insect cocoons)
• Synthetic methods that uses polymer-based materials 

Pollen
Size: 10 to 30 μm
• Outdoor/ Indoor plants
• From grasses, trees, flowers and weeds

Mold Spores
Size: 10 to 30 μm
• Survives under harsh environmental conditions or dry conditions 
Plant Spores
Size: 10 to 30 μm
• Outdoor/ Indoor Plants
• Typically transported between plants either by insects or wind 
Dust Mites
Size: 100 to 300 μm
• Carpets
• Soft/plush toys
• Beddings
• Upholstered furniture 
Virus
Size: 0.003 to 0.05 μm
• Small respiratory droplets that become aerosolized when anninfected person
sneezes or coughs

Tobacco Smoke
Size: 0.01 to 1μm
• Cigarette
• Tobacco pipes
• Cigars

Bacteria
Size: 0.3 to 30 μm
• Toilet
• Kitchen/Pantry
• Sponges
• Garbage disposal
• Dish towel
Skin Flakes
Size: 5 to 10 microns
• Mattress
• Pillow
• Long-fibred carpets
• Upholstered furniture 

Dust
Size: 1 to 100 μm
• Wall-to-wall carpet
• Blinds
• Down-filled blankets
• Feather pillows
• Heating vents with forced hot air
• Dogs and cats
• Closets full of clothes
Haze Particulates
Size: ≤ 2.5 μm
• Agriculture fires
• Fine dust, particulates and smoke accumulates in relatively dry air 
FULL FUNCTION DEHUMDIFICATION
• Up to 20 Litres/Day Extraction Rate
(30oC/ 80% RH)
• Up to 538 ft2 Recommended Coverage Area
• 4 Litres Water Tank Capacity
• 310 Watts Power Efficiency
FULL FUNCTION AIR PURIFICATION
• Up to 300 m3/hr Maximum Air Flow Rate
• Up to 645 ft2 Recommended Coverage Area
• 12 Months (Approx. 3,000 hours*) Filter Lifespan
• 8 to 45 Watts Power Efficiency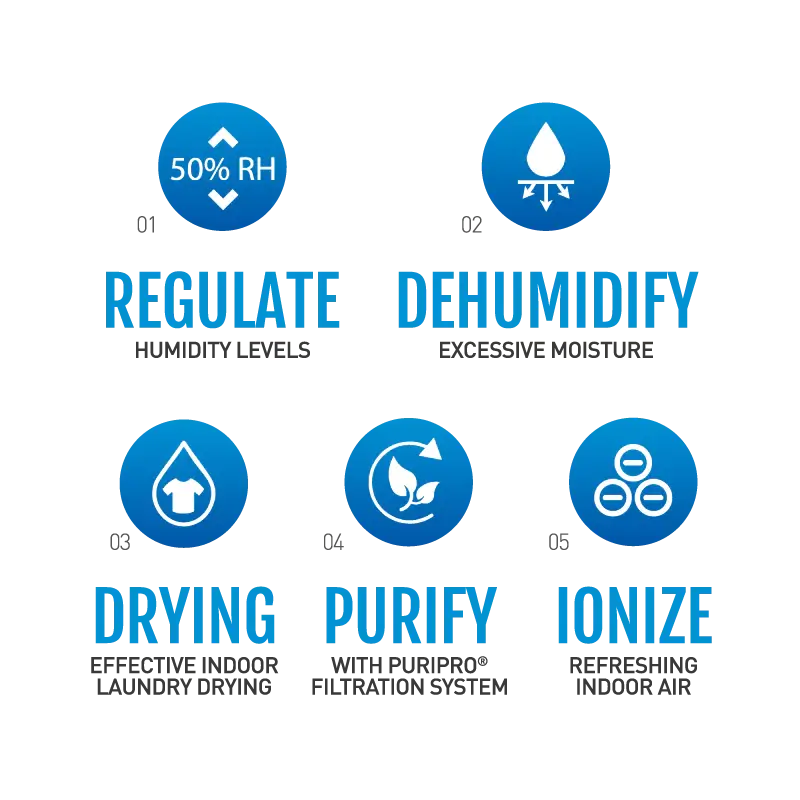 HOW DOES PURIDRY™ 2-IN-1 DEHUMIDIFIER ND2000 WORKS?
Remove excess moisture in the air, all while combating airborne allergens and germs at the same time! Be assured of complete air quality control. Also doubling up as a laundry drying device, this functional and versatile unit will definitely help make your indoor laundry drying a breeze!
01
Maintain comfortable relative humidity levels and safeguard your valuables from humidity damage.
02
Remove excess moisture from the air for your desired relative humidity level at all times.
03
Moisture from the damp garment is drawn into the unit and condensed into water droplets.
Warm air is simultaneously produced from the air outlet to speed up the driving process.
04
Equipped with a PuriPRO® filtration system, airborne allergens, germs and unpleasant musty odour are removed. Breathe clean in an allergen-free living space all year round.
05
The built-in semi-permanent ionizer produces millions of negative ions that eliminates airborne allergens and germs, all while cleaning and freshening your indoor air quality.
BENEFITS OF USING A DEHUMIDIFIER
FOR INDOOR LAUNDRY DRYING

EXTRACTION RATE (30°C/ 80% RH): UP TO 20 LITRES/DAY

REMOVES EXCESS MOISTURE & KEEPS HUMIDITY IN CHECK

PREVENTS MOULD & MILDEW GROWTH AND REMOVES UNPLEASANT ODOUR

SPEED UP LAUNDRY DRYING DURATION

CLOTHES WILL NOT BECOME ROUGH
OR STIFFEN

CLOTHES WILL NOT SHRINK OR CREASE AT THE HEM EDGES


CONVENIENT AND EASY TO USE
ACHIEVE IDEAL INDOOR HUMIDITY
LEVELS IN 5 SIMPLE STEPS

STEP 1
Air is filtered through the PuriPRO® Filtration System to trap and eliminate airborne allergens and germs.
STEP 2
Draws in excess moisture from the surrounding air.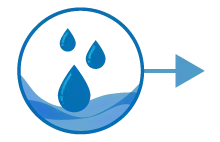 STEP 3
Moisture laden air is condensed into water droplets.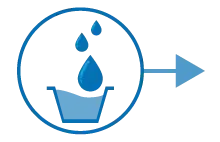 STEP 4
Water is collected in the water tank or drained out via the continuous
drainage option.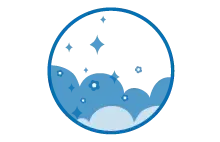 STEP 5
Achieve your desired humidity level and breathe comfortably.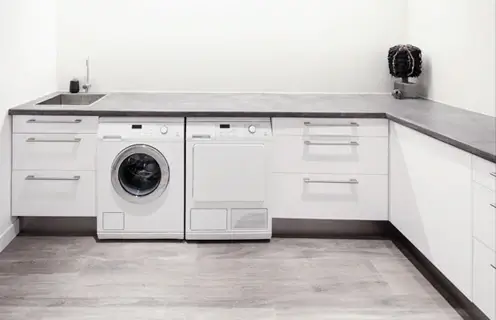 BREATHE CLEAN & FEEL ASSURED
WITH NOVITA PURIPRO® FILTRATION SYSTEM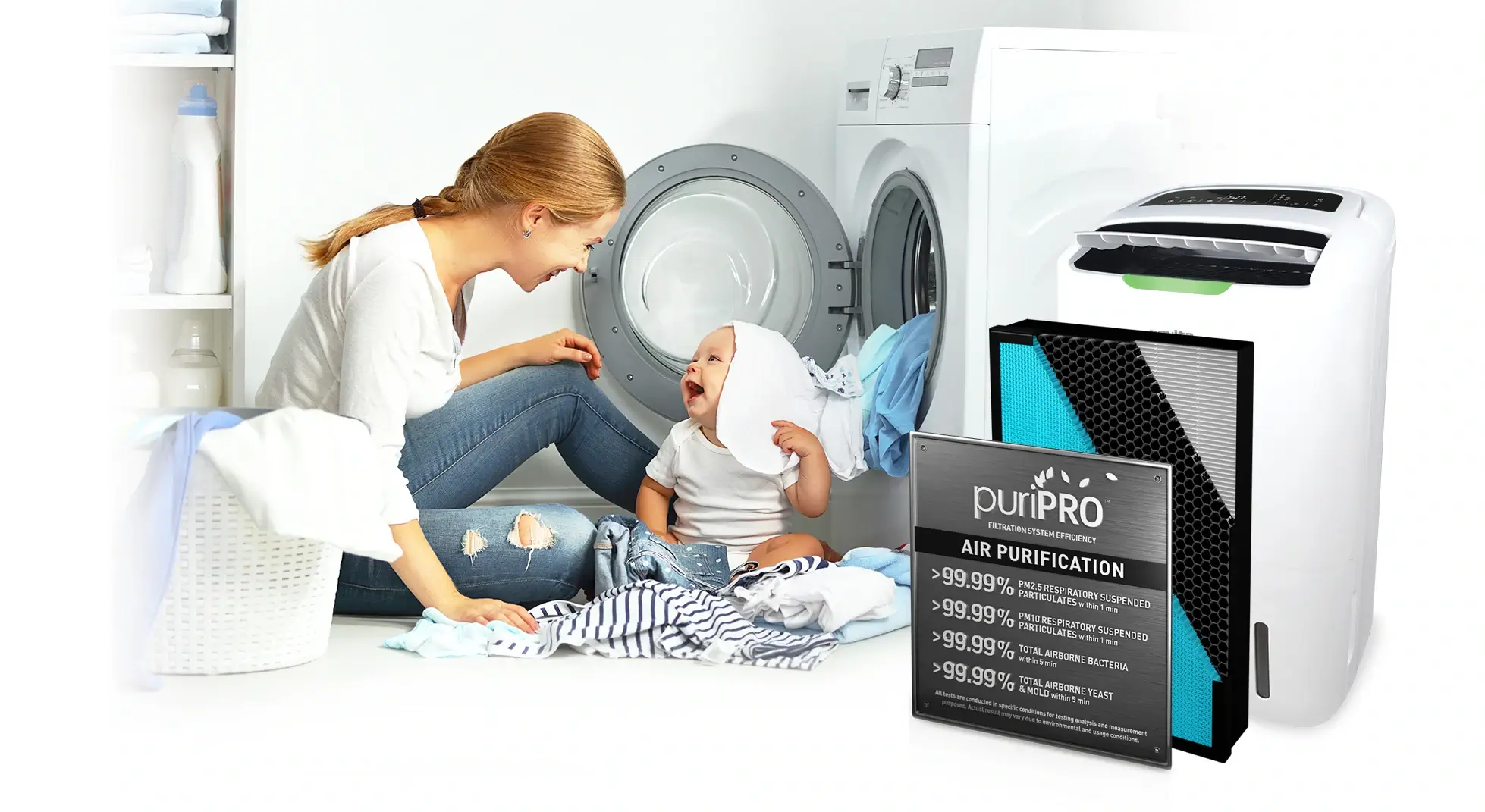 PROVEN PURIPRO® FILTRATION
SYSTEM EFFICIENCY
MORE THAN 99.99% ELIMINATION OF PM10
RESPIRATORY SUSPENDED PARTICULATES
MORE THAN 99.99% ELIMINATION OF PM2.5 RESPIRATORY SUSPENDED PARTICULATES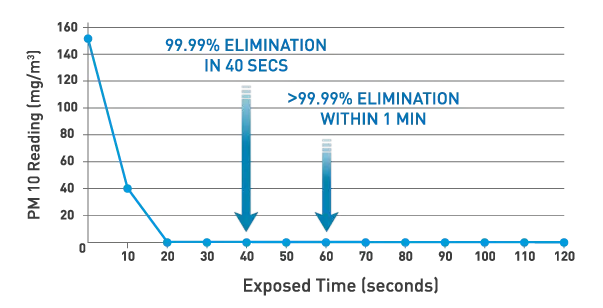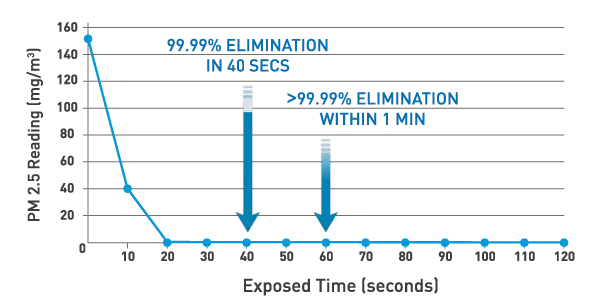 PM10 suspended particulate such as dust and pollen which can easily enter our respiratory system, is promptly eliminated with an impressive efficiency rate of 99.99% reduction in just 40 seconds, achieving more than 99.99% reduction within a minute.
PM2.5 suspended particulates such as haze particulates, commonly referred to as fine particles, may pose greater health concerns when inhaled and accumulated into our respiratory system. With PuriPRO® Filtration System, 99.99% of the surrounding PM2.5 suspended particulates is promptly eliminated in just 40 seconds, achieving more than 99.99% reduction within a minute.
MORE THAN 99.99% ELIMINATION OF
TOTAL AIRBORNE BACTERIA
MORE THAN 99.99% ELIMINATION OF
TOTAL AIRBORNE YEAST & MOLD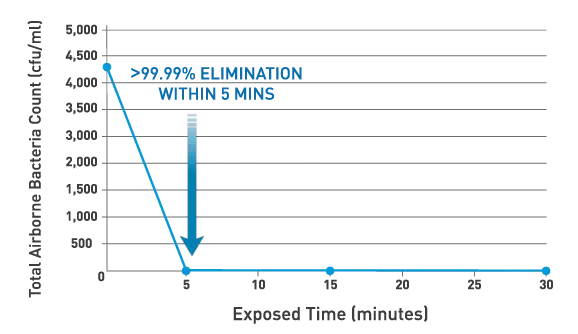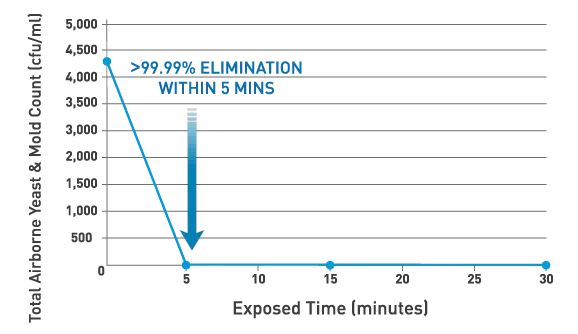 Efficiently eliminates more than 99.99% of total airborne bacteria within 5 minutes. A preventive measure against respiratory diseases and aggravating any ailments.
Effectively eliminates more than 99.99% of total airborne yeast and mold within 5 minutes. A preventive measure against respiratory and common allergies.
• All tests are conducted by Singapore Accredited Laboratory, in specific condition for testing analysis and measurement purposes.
• Actual results may vary due to environmental and usage condition.









COUNT ON THESE NEGATIVE IONS
FOR CLEANER AND FRESHER INDOOR AIR QUALITY!
AIRBORNE ALLERGENS ELIMINATION
Negative ions such as Superoxide anion (O2-), Hydroperoxyl Radical (HOO-) and Hydroxide Radical (OH-), rid airborn allergens by attaching on to positively charged allergens, making them too heavy to remain our breathing zone,
AIRBORNE GERMS ELIMINATION
Being highly reactive, Hydroperoxyl Radical (HOO-) and Hydroxide Radical (OH-) attach themselves onto the surface of airborne virus, bacteria and fungi and extract the Hydrogen Atoms (H) from their protein coat and cell membrane. Ultimately, with the damaged protein coat and cell membrane, airborne germs are unable to survive and thoroughly eliminated. Water vapour (H2O) is formed and dispersed back into the air as a result of the combination of extracted Hydrogen Atoms (H) and Hydroxide Radicals (OH-).

6 BENEFITS OF NEGATIVE IONS
01
KEEP AIRBORNE ALLERGENS
& GERMS AT BAY
02
CLEAN AND FRESH INDOOR
AIR QUALITY ALL YEAR ROUND
03
NEUTRALISES POSITIVE IONS
GENERATED BY ELECTRONIC APPLIANCES
04
REVEL IN AN OVERALL
CALMING EFFECT
05
RELIEVE STRESS &
DROWSINESS
06
BOOST ENERGY AND IMPROVE ALERTNESS
12 MORE THOUGHTFUL FEATURES



PREFERRED
HUMIDITY SETTING

FILTER REPLACEMENT
INDICATOR

AUTO STOP WITH FULL TANK INDICATOR

CONTINUOUS
DRAINAGE OPTION